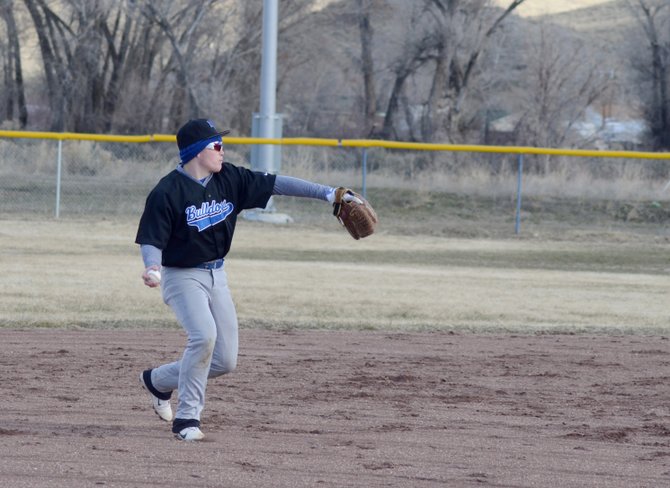 Brett Loyd prepares to throw to first base after picking up a ground ball during the first game of Moffat County's doubleheader with Olathe on Saturday in Craig. Moffat County won the first game while Olathe took the second, both by fifth-inning run rule.
Stories this photo appears in:

MCHS played excellent defense for one game, then gave up a big inning in the next to lose.