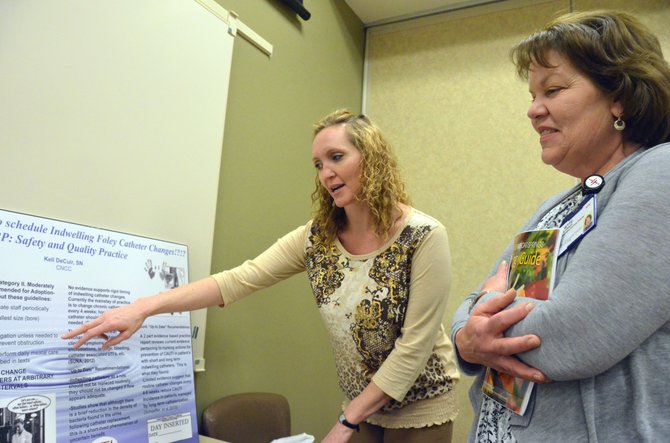 Rangely's Keli DeCuir explains her research on the subject of catheter use to The Memorial Hospital employee Annette Saylor Tuesday afternoon in the conference room of TMH.
Stories this photo appears in:

Every idea that challenged preconceived notions sounds unusual at first, but in a field that's constantly altering, keeping an open mind to fresh thoughts is key. The nursing students of Colorado Northwestern Community College got the opportunity to show their medical aptitude earlier this week when they presented their findings on new or less well-known techniques to health professionals at The Memorial Hospital and Yampa Valley Medical Center in a format not unlike a science fair.