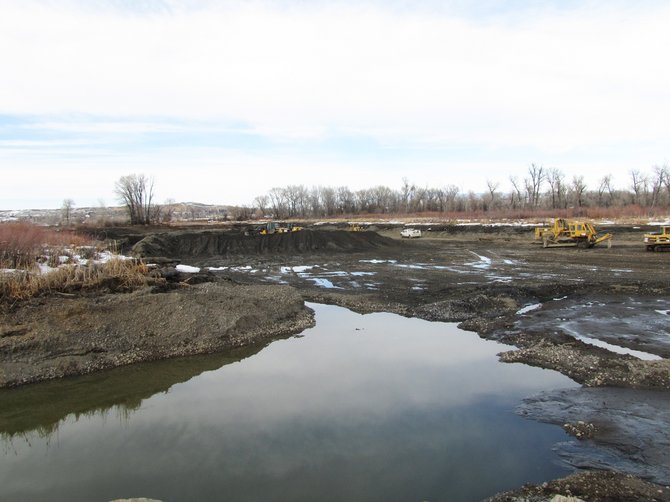 Crews completed the dredging process on the Loudy-Simpson pond recently. The next step is to fill it with water and fish — just in time for spring and summer.
Stories this photo appears in:
Loudy-Simpson Park pond has undergone a dramatic transformation during the past several months. "Last year that pond was only about a foot and a half deep," said Roy Tipton, director of Moffat County Development services. Now, though it's not full of water yet, it's between 10 and 12 feet deep. A perfect depth for healthy fish and clean water.