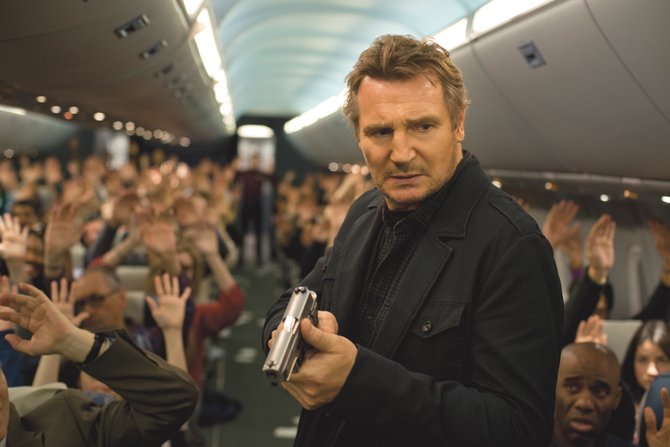 Bill Marks (Liam Neeson) searches for a possible killer in "Non-Stop." The movie is about an air marshal who must discover who is sending him deadly threats in the middle of a transatlantic flight.
Stories this photo appears in:

A trying experience like air travel is not meant for the impatient. The people who can't help but tear into a bag of peanuts seconds after finding their seats are exactly the crowd the makers of "Non-Stop" had in mind as their audience, but it may be the folks with the greater attention span who will enjoy it more.