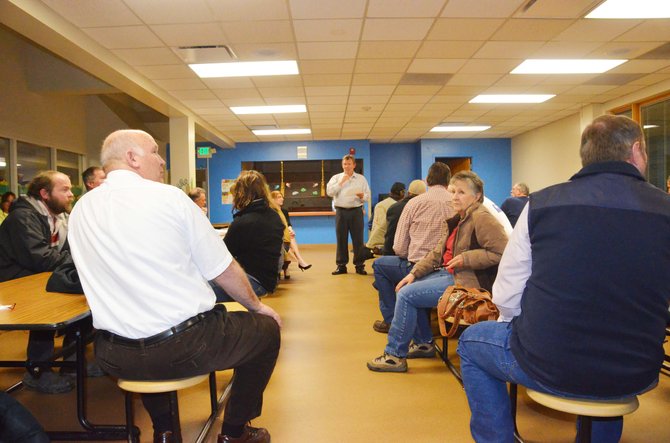 Forrest Luke, Precinct 1 co-chair, instructs voters from the precinct how to vote for delegates.
Stories this photo appears in:

Moffat County residents partook in one of their most celebrated constitutional rights Tuesday night at several different precinct caucuses. The precinct caucuses determine the delegates who will vote in the county and state assemblies for local and state candidates for the 2014 elections. The caucuses are broken into precinct and party designations. The Republican caucuses took place in 12 different precincts, and the Democrats met at one location at the American Legion Post. At the caucuses, delegates are nominated and voted on.