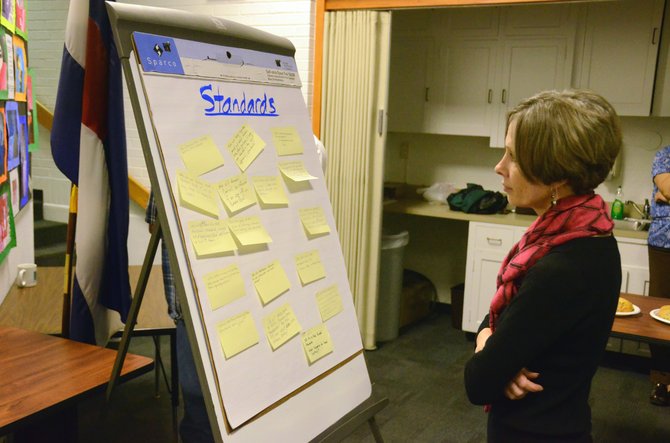 Sandrock Elementary School Literacy Coordinator Vera Turner examines a board full of questions posted by parents and community members during Moffat County School District's Monday night meeting regarding Common Core Standards.
Stories this photo appears in:

The Moffat County School District hosted a meeting Monday night at its administration building to address, among other things, the use of Common Core Standards in the region's schools. Zack Allen, integration liaison for MCSD and South Routt School District, and parent Kindra Jazwick collaborated to put together the discussion.