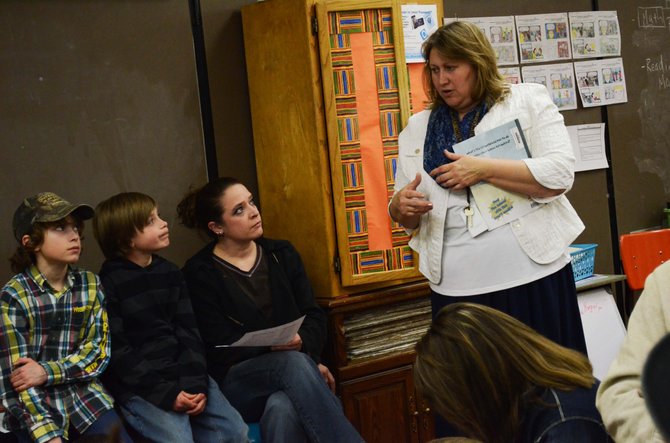 Principal Sarah Hepworth tells parents and students about "fractured fairy tales," a type of storytelling that adapts an existing fairy tale to a new situation. East Elementary School hosted a literacy event Monday night to teach parents and students about new approaches to reading.
Stories this photo appears in:

Family Literacy Night at East Elementary School welcomed parents and students to the school Monday night to participate in a number of activities to learn creative ways to approach reading. We're "just trying to expose kids and families to fun books to try," said Principal Sarah Hepworth.