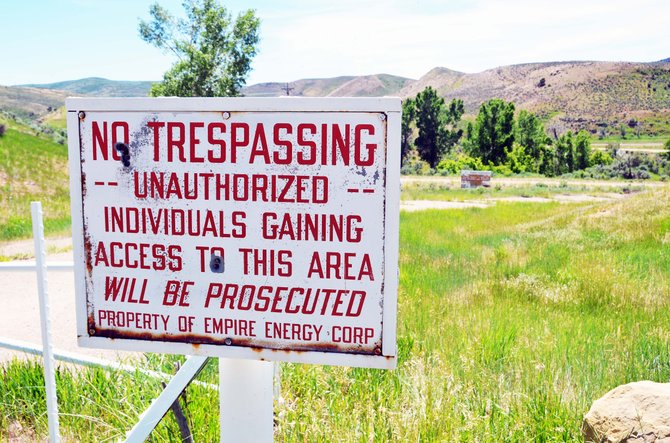 Two of the suspects are in custody on $100,000 bond, but the other was released on a reduced bond for $5,000 to address a family tragedy.
Stories this photo appears in:

Empire Energy coal mine, out of service but maintained by Peabody Energy, lost about $500,000 to $1 million in the form of theft and damage after a botched burglary took place May 12. The Moffat County Sheriff's Office apprehended three individuals it suspects were involved with the burglary, said Lt. KC Hume, operations chief for the Sheriff's Office. The Sheriff's Office currently is investigating to find more information and see if others aided in the theft.