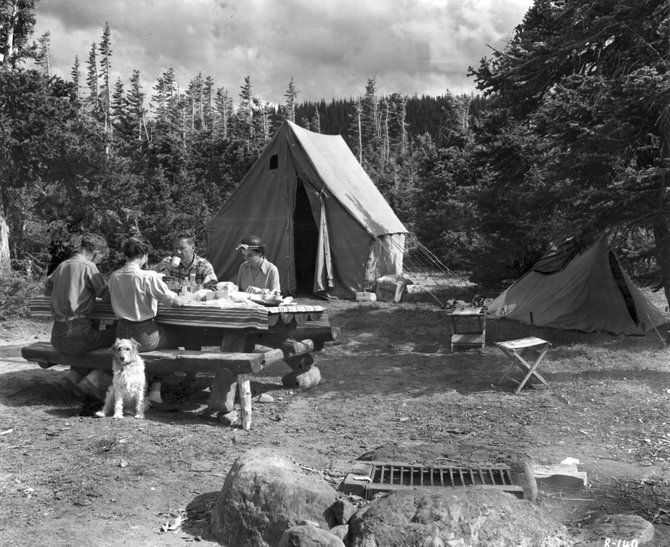 A family enjoys a meal at one of Colorado's campgrounds in 1955. Photograph courtesy of The Denver Post.
Stories this photo appears in:
Undoubtedly, with its "Frontier" status still intact by Bureau of Land Management standards, Northwest Colorado is an ideal region to enjoy a true camping experience. Whether you prefer tent camping, car camping, backpacking or a more regal experience in a motor home, our area offers a variety of camping venues from lush high mountain valley camps to the arid solitude of desert camps.