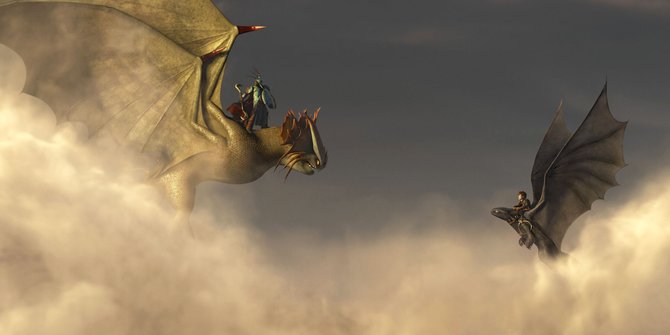 Hiccup (Jay Baruchel) and Toothless encounter a fellow dragon and its rider in "How to Train Your Dragon 2." The movie is a sequel to the 2010 cartoon about a group of Vikings and their experiences with the flying creatures.
Stories this photo appears in:

Hulking creatures with fangs, horns, claws and plenty more hazards on their bodies may sound frightening, but "How to Train Your Dragon 2" shows us they're all a bunch of softies if you know how to treat them right.