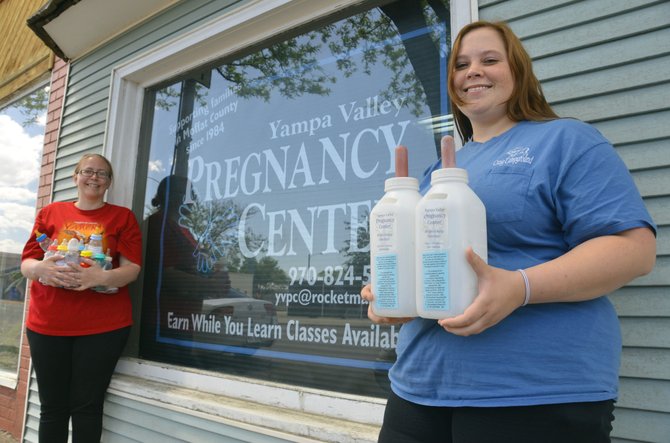 Katie Grobe, executive director of the Yampa Valley Pregnancy Center, left, and volunteer Bethany Longwell hold up the different types of bottles in which they collecting donations for their organization. YVPC will continue the Baby Bottle Fundraiser through Father's Day.
Stories this photo appears in:

Baby Bottle Fundraiser runs through Father's Day
Yampa Valley Pregnancy Center's Baby Bottle Fundraiser will continue through June 15. Those participating in the effort, which began Mother's Day and runs through Father's Day, can place donated funds within baby bottles available either through local churches or at the YVPC office at 25 W. Victory Way.