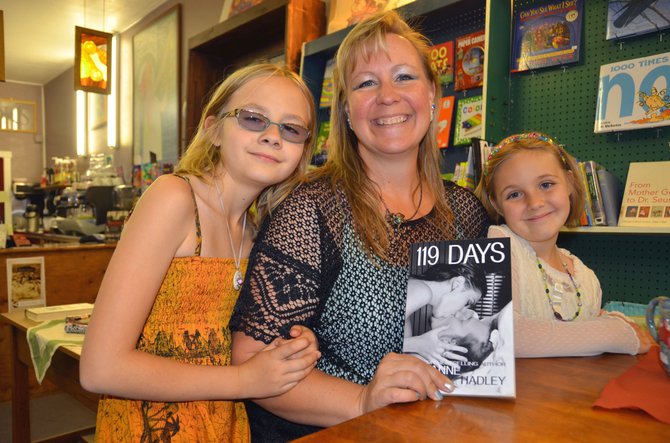 Craig author RaeAnne Hadley, center, and daughters Madison, 10, left, and Ashlie, 7, display a copy of RaeAnne Hadley's new novel "119 Days" at a table at Downtown Books. The book was released online in mid-May and soon will be available in hard copies. Hadley plans to host book signing events, as well.
Stories this photo appears in:

Local author RaeAnne Hadley recently released her sixth book, "119 Days," which first became available through online sellers Amazon and Barnes & Noble in mid-May.