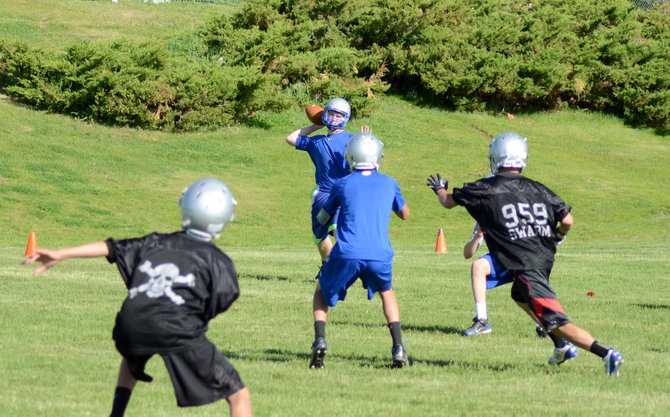 Keenan Hildebrandt winds up to pass to Connor Scranton, center, while defenders swarm to the ball Tuesday morning at the Moffat County practice field. The Bulldogs football team has been working on strength, speed and its offensive and defensive sets to start the summer.
Stories this photo appears in:
In two weeks, the Bulldogs will go to team camp in Wyoming, where they will put their offense and defense to the test.