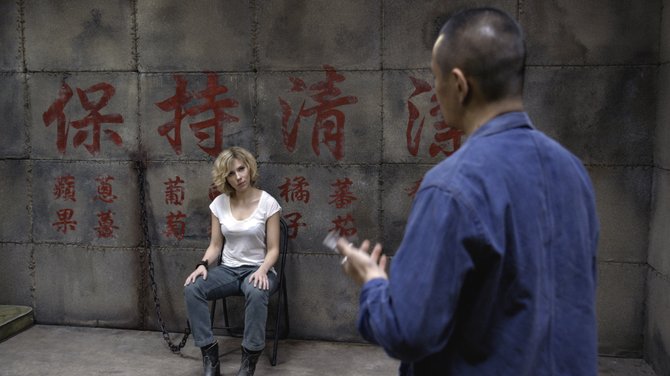 Lucy (Scarlett Johansson) calmly awaits the chance to defeat and escape her captors in "Lucy." The movie is about a young woman whose intelligence is increased drastically when a powerful drug implanted in her body accidentally is released into her system.
Stories this photo appears in:

When someone claims to be "expanding their mind" when they indulge in heavy substances, it's usually just a throwback to the spirit of the Summer of Love and a rationalization of a deeper issue. The heroine of "Lucy," on the other hand, can claim that what's going into her body is indeed changing how she sees things, including, but not limited to, the very fabric of the universe.