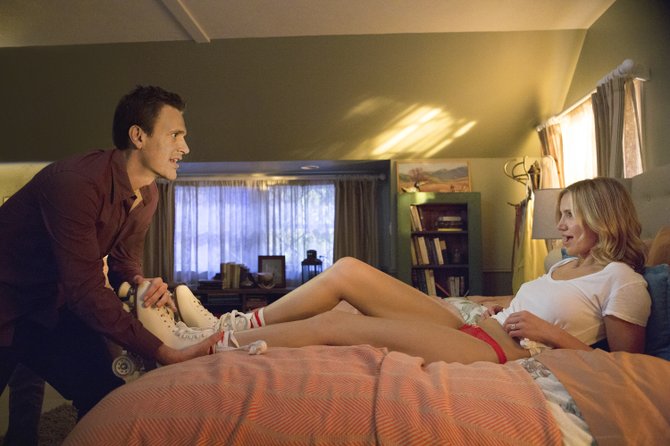 Jay and Annie (Jason Segel, Cameron Diaz) prepare for a night they'll never forget in "Sex Tape." The movie is about a married couple who attempt to get the spark back into their lovemaking by recording themselves in the act, only to desperately rush to get rid of the video when they learn countless people may have access to it.
Stories this photo appears in:

Three hours, one minute and 42 seconds sounds lengthy enough for a feature film. When you consider this is the span of the piece of the accidental amateur skin flick causing all the problems in the comedy "Sex Tape," it seems downright infinite. And while the movie itself is only half this duration, it somehow seems even longer.