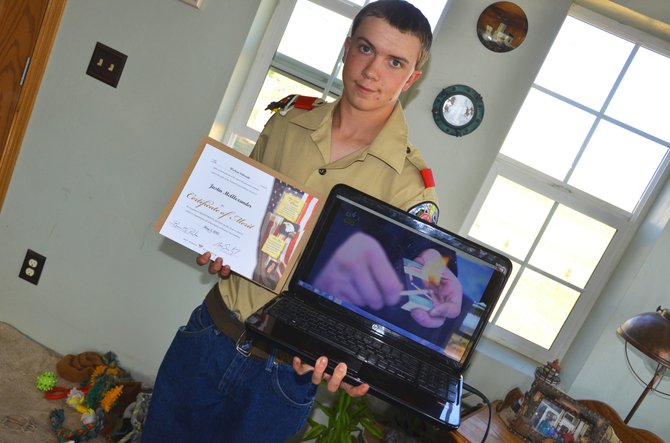 Justin McAlexander holds up in his right hand a National Certificate of Merit from the Boy Scouts of America and, in his left hand, a laptop with a video depicting a match being lit during blizzard conditions. McAlexander, 19, earned the certificate as the result of a 2012 incident in which he and two friends had to resort to drastic measures to stay alive on Black Mountain. He also was interviewed for an episode of the BBC show "Fierce Earth" about his ordeal.
Stories this photo appears in:

Series to air in America this fall
Justin McAlexander is one of the subjects of a British Broadcasting Corporation documentary series "Fierce Earth," a show aimed at teaching children how to handle emergency scenarios and extreme weather across the globe. An episode about blizzards features the Moffat County teen discussing a life-altering event that happened to him in February 2012.