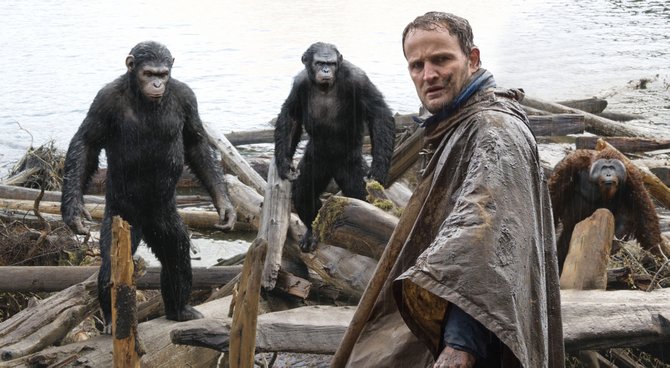 Human Malcolm (Jason Clarke) has a tense meeting with primate leader Caesar (Andy Serkis) in "Dawn of the Planet of the Apes." The movie is a sequel to the 2011 reboot of the 1960s and '70s series about highly intelligent apes.
Stories this photo appears in:
When "Thus Spake Zarathustra" began booming in the introduction for "2001: A Space Odyssey," the hairy creatures involved were just starting to evolve at an extraordinary rate. The music of Richard Strauss may not be used in "Dawn of the Planet of the Apes," but the animals of its story are already well past the point of no return in no development, whether you believe that to be a good thing or a bad thing.