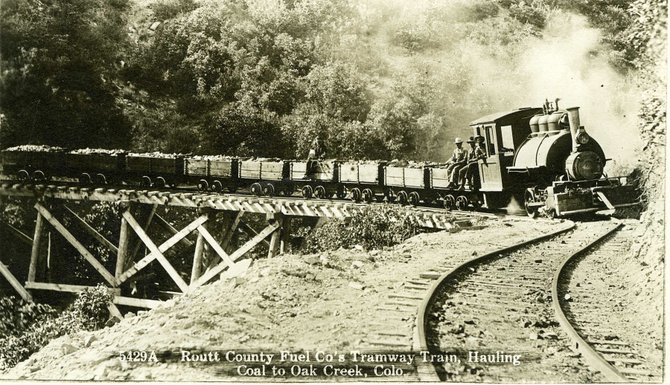 With a burst of steam from the diminutive stack, a dinky rounds a corner with its full load of coal on its way up to the tramway at the Routt County Fuels Co. near Oak Creek circa the 1920s.
Stories this photo appears in:

Coal production today in the Yampa Valley is carried out with oversized equipment that staggers the mind with its immensity. Colowyo Coal Company south of Craig has huge haul trucks that dwarf the drivers and carry tons of coal in a single load.