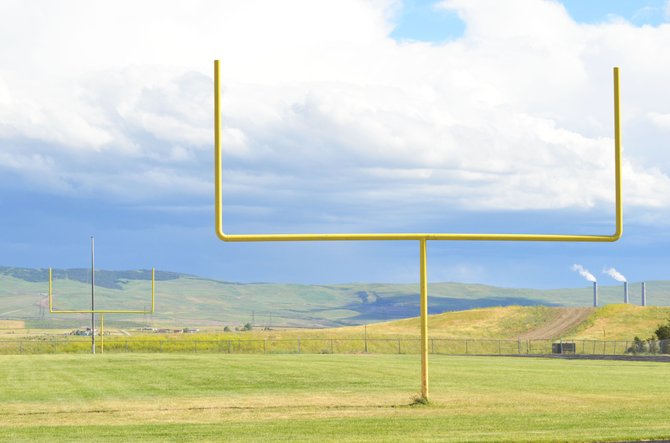 An alleged hazing incident at the annual Moffat County High School football camp led to the school district asking five coaches to resign. Pictured is the Bulldogs' football field at the high school.
Stories this photo appears in:

Moffat County School District posted openings on its website for five high school football coaching positions after an alleged hazing incident that occurred at a football camp in Evanston, Wyoming, resulted in the district asking the current coaches to resign.