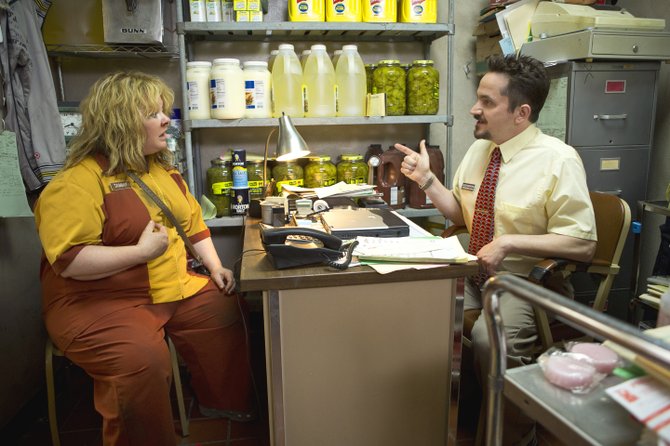 Tammy (Melissa McCarthy) reacts to the news from her boss (Ben Falcone) that she's just been fired from her fast food job in "Tammy." The movie is about a woman who, after experiencing the worst day of her life, decides to hit the road with her grandmother.
Stories this photo appears in:

The underlying theme of most films that take place behind the wheel is that the destination is less important than the personal journey people embark on while getting there. If that's so, what are we to make of a movie such as "Tammy," where it seems the parking brake is stuck for most of the action?