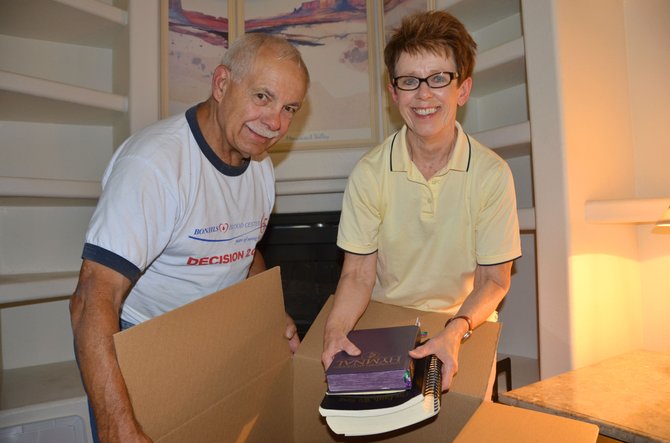 Husband and wife Phillip and Karen Gibson pack up hymnals and other religious texts along with other items in their Oak Street home. The couple, co-pastors of Friendship United Methodist Church, will leave Craig this week to move to Ohio and undertake leadership for churches in Conesville and New Moscow.
Stories this photo appears in:

Friendship United pastors to move to Ohio
At the end of this week, Karen and Phillip Gibson will say goodbye to the town they've called home for more than 20 years. And although it will be a sad occasion for the couple, it's also the beginning of something very special.