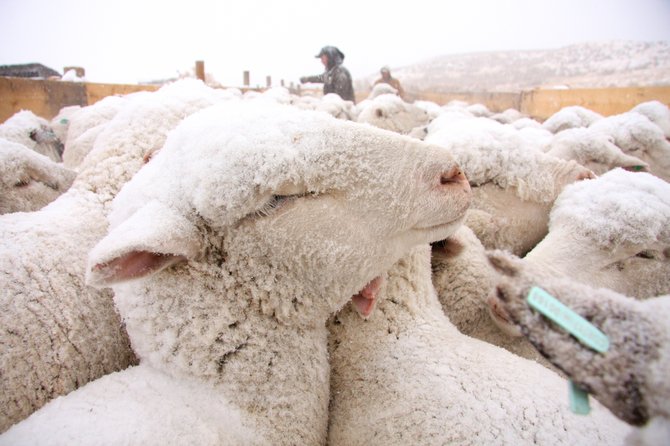 Every year in late winter, the Villards transport the herd on trucks from the Fortification Valley west past Elk Springs, where the sheep will pass the winter in more favorable climes.
Stories this photo appears in:

A documentary following the story of the Villard sheep ranch is moving into post-production. Yuri Chicovsky sought funds for his film, Sage Country, via the crowd-funding site, Kickstarter, and as of Friday surpassed his goal by more than $6,000. His next step is to pull the film together — and most of the work, from the soundtrack to the editing, Chicovsky will do himself.