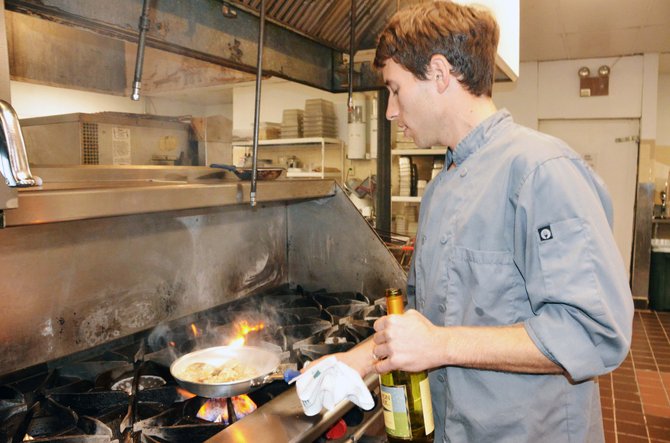 Tim Richardson, the new chef at the Clarion Inn and Suites, says he wants to freshen up the hotel's restaurant.
Stories this photo appears in:

Since New York-based Jacobs Real Estate Advisors purchased the former Holiday Inn, and turned it into a Clarion Inn & Suits, the new owners have been working to revamp the establishment. One way they're doing that is by changing up the restaurant. Tim Richardson, their brand-new chef, is the face of that change.