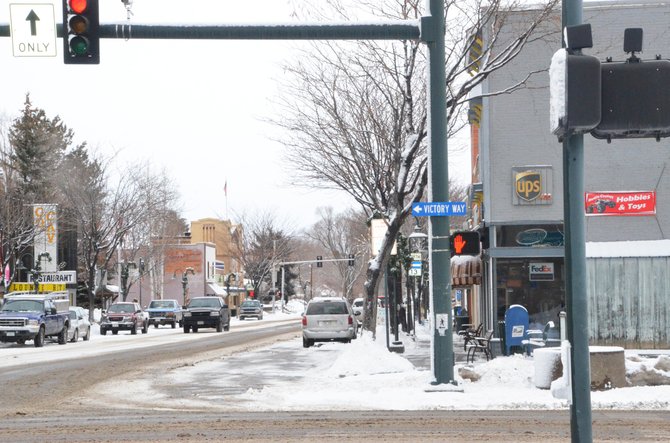 Victory Way in Craig is the gateway into the city. Several businesses along Victory Way employ a large chunk of the local populous.
Stories this photo appears in:

Colorado's unemployment rate went down to 6.2 percent — which is the lowest unemployment rate for the state since winter 2008. This trend doesn't correspond exactly with unemployment drops in rural areas, but unemployment remained low in Moffat and Routt counties. In December, Moffat County's rate dipped to 5.1 percent and Routt County hovered at 5.6 percent. In Moffat, this is the lowest unemployment has been since at least fall 2012.
January 30, 2014 11:52 a.m.