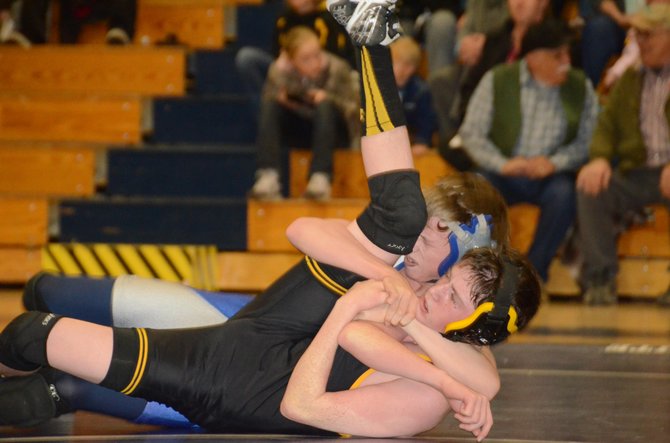 Garrett Uptain flips Meeker's Nick Burri over for a pin Tuesday in Craig. Uptain, wrestling at 120 pounds for Moffat County's JV team, picked up a win, but Meeker won the varsity dual, 54-30.
Stories this photo appears in:
The Cowboys came up and dominated the lower weights to beat Moffat County handily Tuesday.
January 28, 2014 8:41 p.m.