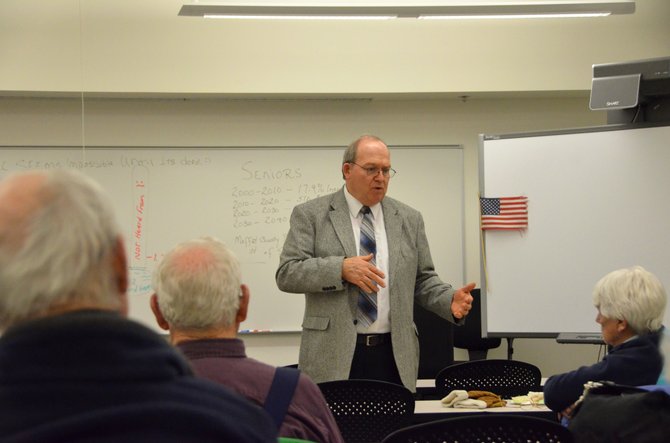 Russell George, president of Colorado Northwestern Community College, discusses ideas about for an area senior center Monday night at CNCC. Moffat County Council on Aging has hosted several meetings about the topic and will continue to hear input from community members about what they would like from a potential facility.
Stories this photo appears in:

Before any project can be started, the people involved must ask themselves a simple question. What do you want to achieve? That was the inquiry posed to those in attendance Saturday morning and Monday night at community meetings hosted by Moffat County Council on Aging to gauge interest in creating a senior center in the area. Held in the Colorado Northwestern Community College Craig campus Academic Building and overseen by CNCC President Russell George, the summit drew a number of people wanting to discuss the possibilities.
January 21, 2014 8:27 a.m.