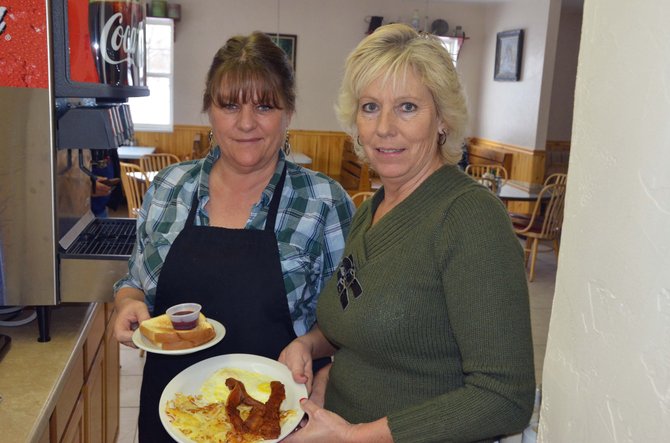 Net's Cafe cook Jackie Coday, left and restaurant owner Jeanette Bosick prepare to serve up meals Thursday afternoon. Bosick and her husband, George, have owned Net's for about two years. The Maybell restaurant offers breakfast items, sandwiches, burgers and specialties like homemade jam.
Stories this photo appears in:

Net's Cafe switches to winter hours during seasonal lull
Maybell restaurant Net's Cafe has temporarily moved to winter hours starting at the beginning of the year and running through February. The eatery will be open from 8 a.m. to 3 p.m. Wednesdays through Sundays and closed Mondays and Tuesdays.
January 17, 2014 12:56 p.m.