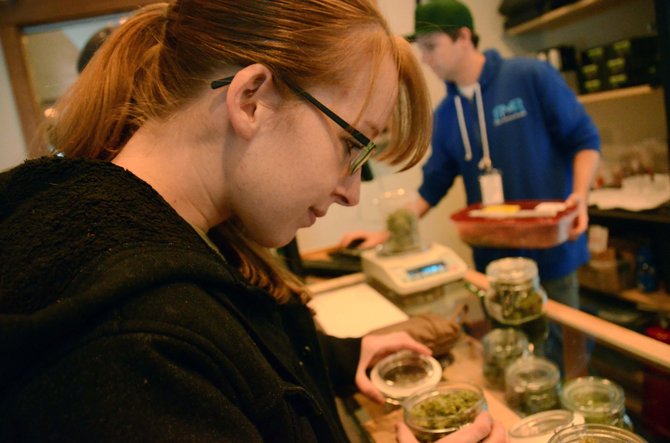 Craig resident Amber Flannery decides what strain of marijuana she wants to buy from Rocky Mountain Remedies in Steamboat Springs. The first retail pot shop to open in Steamboat.
Stories this photo appears in:
In February 2013, Moffat County passed a yearlong moratorium on recreational marijuana sales and Craig City Council followed in August, unanimously passing their own ban. Since the county's moratorium is up, county commissioners are working on a permanent ordinance that would ban recreational sales. The commissioners heard the first reading of the ban in December and will vote on it in an upcoming meeting. While it is legal to grow, smoke, consume and even drink marijuana products in the privacy of your own home in Moffat County, because of the city and county's bans residents cannot open a shop.