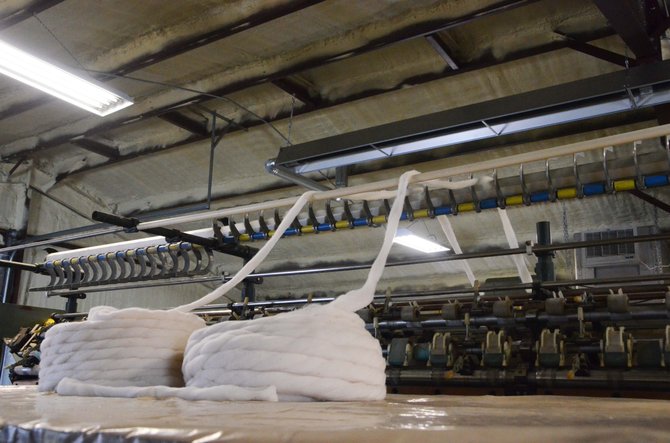 Once the fleece is cleaned, fluffed and the fibers aligned; it is propped up on a table to be spun.
Stories this photo appears in:

About 10 miles north of Craig, tucked away just off Colorado Highway 13, is an indistinguishable warehouse, hugged in by fenced animals including sheep, alpacas and goats. The 4,000-square-foot building easily blends in with the agricultural area, surrounded by other properties marked with barns and livestock. But inside is a unique find.