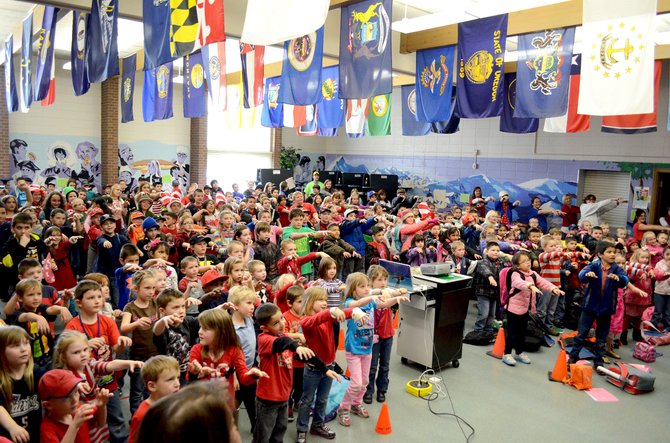 The students of Sandrock Elementary School perform a dance to the song "Monster Mash" as part of preparation for TCAP testing in March. TCAP results for 2014 were recently released by Colorado Department of Education.
Stories this photo appears in:

School district to analyze results for September report
The initial results from this spring's TCAP testing sessions were released by Colorado Department of Education Thursday afternoon, among them the scores from Moffat County. MCSD's schools showed improvement in some subjects and grade levels compared to 2013, though many numbers showed that the district's students could improve greatly in reading, writing and math.
August 14, 2014 10:15 p.m.