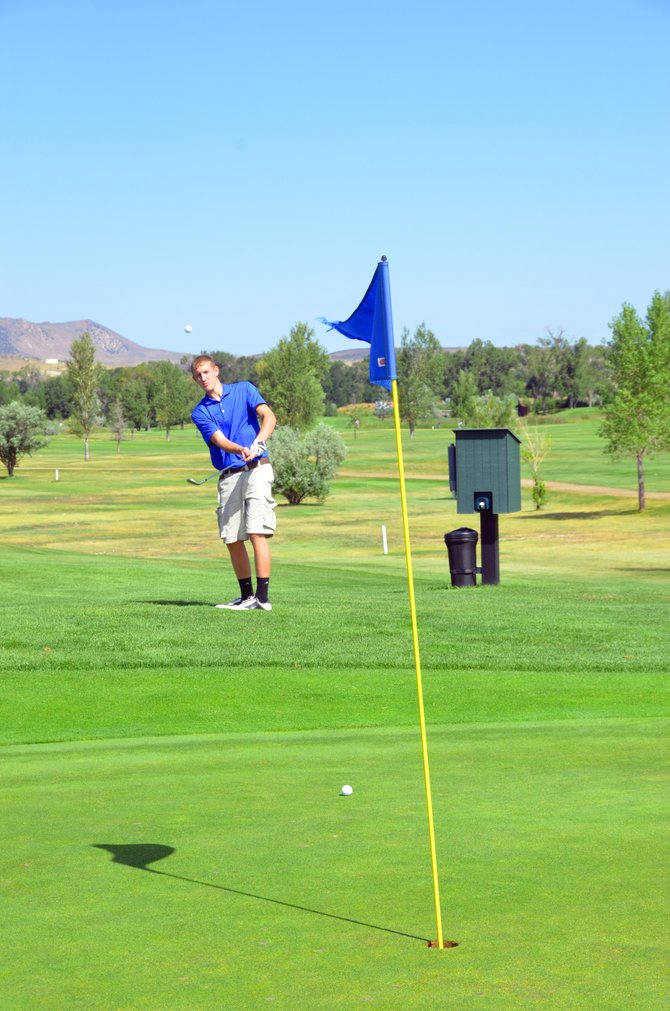 Moffat County High School senior Matt Hamilton chips a shot onto the putting green at Yampa Valley Golf Course following a practice session for the boys golf team. Hamilton also will be playing football this fall, and he plans to participate in three other sports throughout the school year.
Stories this photo appears in:

Head down, knees bent, back straight, hands correctly positioned. It takes a lot of concentration just for the stance of a golf swing, not to mention the stroke itself, but the members of Moffat County High School's boys golf team are up for the challenge of mastering the motion.