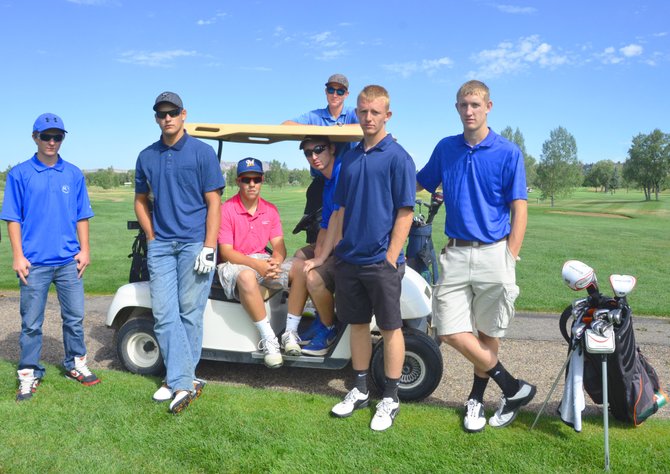 The Moffat County High School boys varsity golf team, from left: Silas Canto, Phillip Chadwick, Mike Bingham, Daniel Brzezinski-Rockwell, Tyler Davis and Matt Hamilton. Background: Chris Kling. Three additional players make up the JV squad. Previous assistant coach Justin Folley will be the head coach for the season.
Stories this photo appears in:

Head down, knees bent, back straight, hands correctly positioned. It takes a lot of concentration just for the stance of a golf swing, not to mention the stroke itself, but the members of Moffat County High School's boys golf team are up for the challenge of mastering the motion.