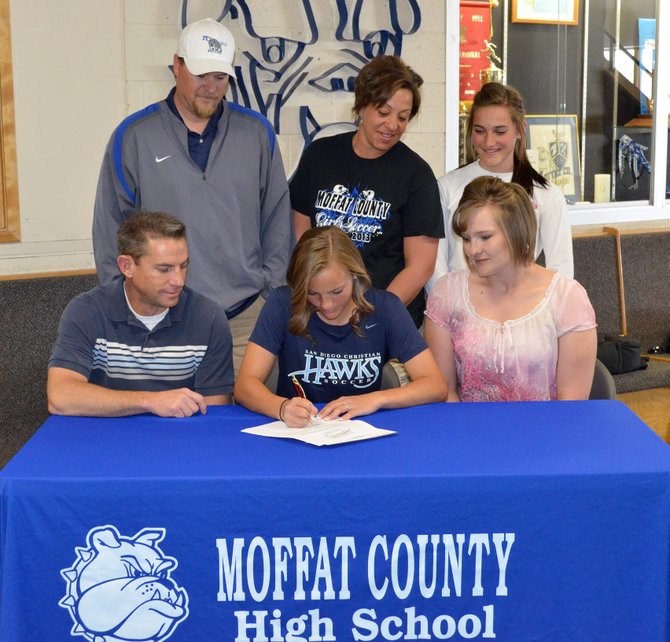 Jazmine Swindler signed to play soccer with at San Diego Christian College next year. The senior captain has been among the Bulldogs' leading scorers the past two seasons as a striker down the right side. She was joined Friday by parents Steve and Janese, and (back row, from left) coaches Harry and Erica Tripp and sister Brittany.
Stories this photo appears in:

Moffat County senior Jazmine Swindler signed with San Diego Christian College, a liberal arts school in California.
April 25, 2014 12:09 p.m.