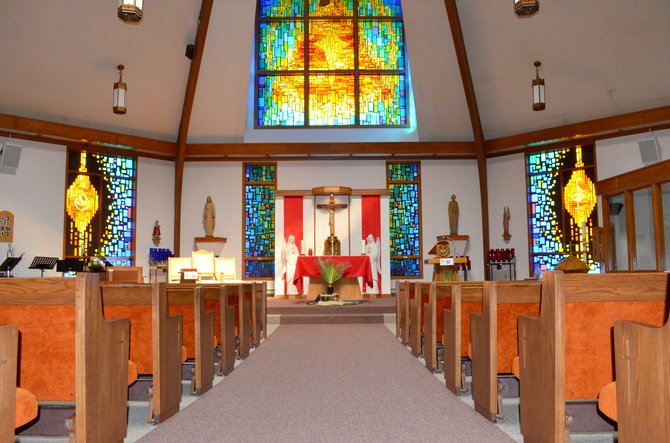 The view down the center aisle of St. Michael's Church has been beautiful since it moved to its current building at 678 School Street in 1983. But at St. Michael's, like many other places of worship around Craig, the history of the religion and the worshiping community extends much further into the past.
Stories this photo appears in:
Sunday is a significant day for those of the Christian faith as they celebrate the events forming the basis of their religion, the Crucifixion and Resurrection of Jesus Christ. With numerous local sites to worship during the holiday, the Craig Daily Press has compiled a brief history for many of the churches in town.