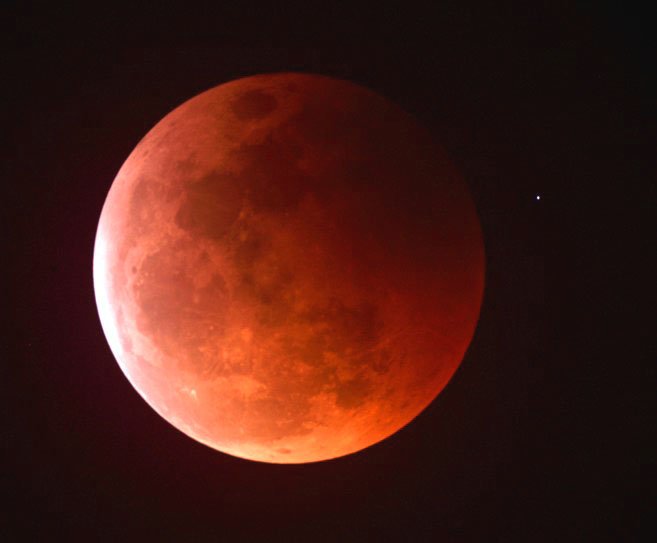 Earth's moon as it appears during a total lunar eclipse, known as the Blood Moon. It will next appear this way in October.
Stories this photo appears in:

'Blood moon' to appear 3 more times in 2014, 2015
Late Monday night and during the earliest hours of Tuesday, many people around the world cast their gaze skyward to see the spectacle of the full lunar eclipse, known as the "blood moon" because of a reddish appearance of the celestial body while in the shadow of Earth. The first of four occurrences scheduled to happen between now and fall 2015 was a talking point for the astronomy students of Colorado Northwestern Community College as they spent the night observing through telescopes on the Craig campus, a practice which has become more and familiar to them in recent weeks.