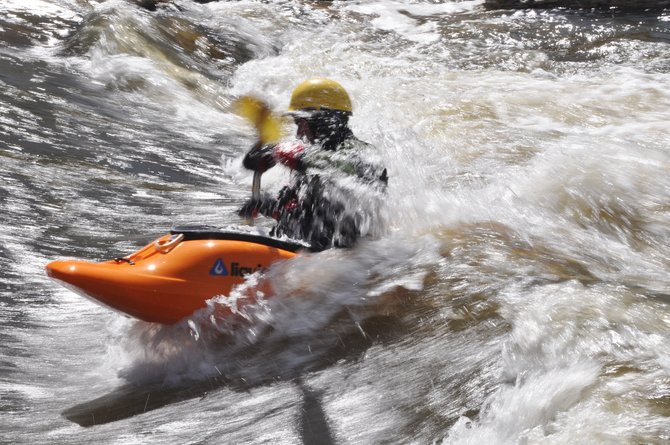 Erik Besselman battles the swift current of the Yampa River last week in his kayak near downtown Steamboat Springs. The river still was flowing at 1,030 cubic feet per second Monday afternoon, more than twice the median flow for the date of 461 cfs, according to the U.S. Geological Survey.
Stories this photo appears in:

The recorded high temperatures in Steamboat last week included: April 8, 59 degrees; April 9, 63 degrees; April 10, 57 degrees; April 11, 65 degrees and April 12, 63.