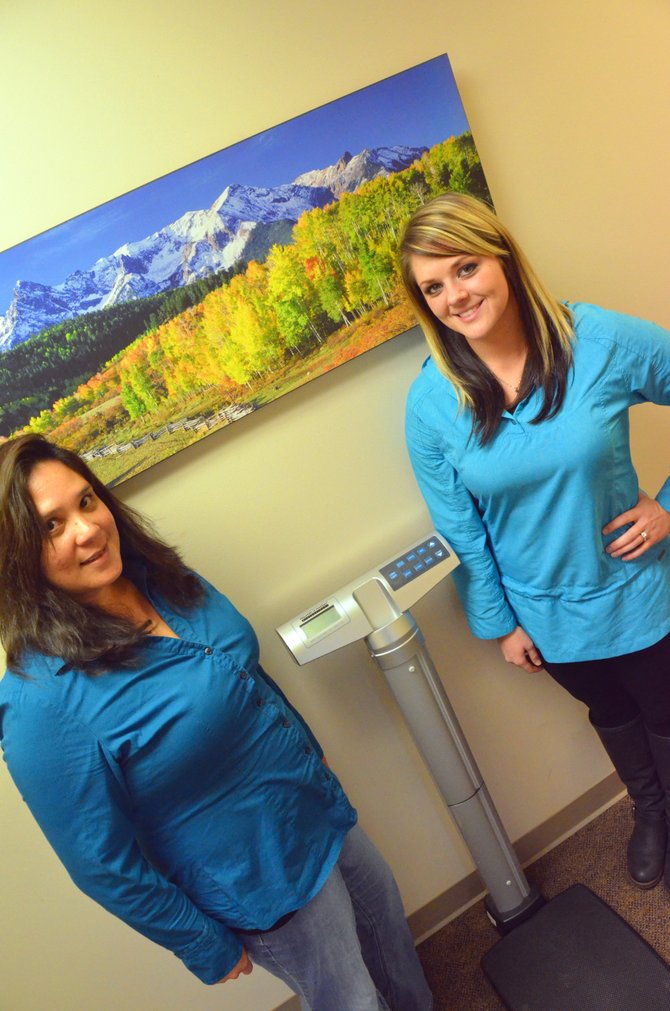 Community health educators Karla Larsen, left, and Jennifer Brockman await patients needing their weight checked with a scale in the hallway of Craig's Northwest Colorado Visiting Nurse Association. The VNA will offer a program called Lifestyle Change Challenge starting Wednesday that will allow participants to lose weight, reduce their risk of chronic diseases such as diabetes and learn more about maintaining a healthy weight.
Stories this photo appears in:

The community health educators of Northwest Colorado Visiting Nurse Association will be offering the Lifestyle Change Challenge to the region's residents starting April 9. The free program consists of 16 sessions over the course of four months focusing on working with people seeking to drop weight and reduce their risk for chronic health concerns.