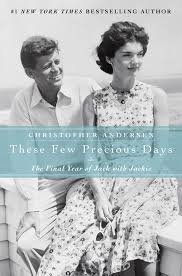 Stories this photo appears in:
It has been nearly fifty years since John F.Kennedy was shot to death in Dallas. A brand new book, released this August, begins on that tragic day — at 12:30 p.m., Nov. 22, 1963. "These Few Precious Days: The Final Year of Jack with Jackie" is a biography. It isn't just about that terrible day, however. After the first chapter, the author goes back in time, remembering the thousand days that Jack and Jackie Kennedy occupied the White House, especially their last year together.
September 24, 2013 3:37 p.m.