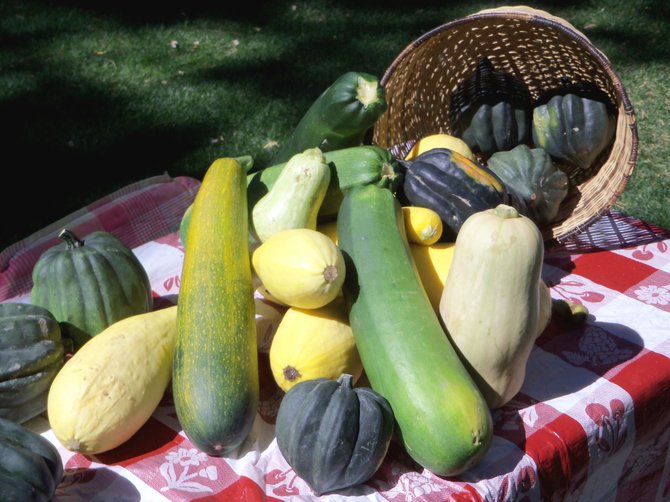 Zucchinis and other gourds sit atop the table of Sherri White last week at the final Craig Farmers Market of the year. Thursday marks the arrival of the cook-off event Taste of Zucchini, sponsored by The Kitchen Shop, where people can enter their best zucchini dishes for prizes. The day also will feature the Upcycle Contest, sponsored by Favorite Things and Community Budget Center, in which people can repurpose old items around the house with a whole new use.
Stories this photo appears in:

With fall officially here, events like the farmers market won't be around in the months to come as Craig residents prepare for colder and colder weather. Even so, that doesn't mean the downtown area will be completely devoid of activity. Come downtown Thursday for a pair of happenings: Taste of Zucchini and the Upcycle Contest.
September 22, 2013 5:18 p.m.