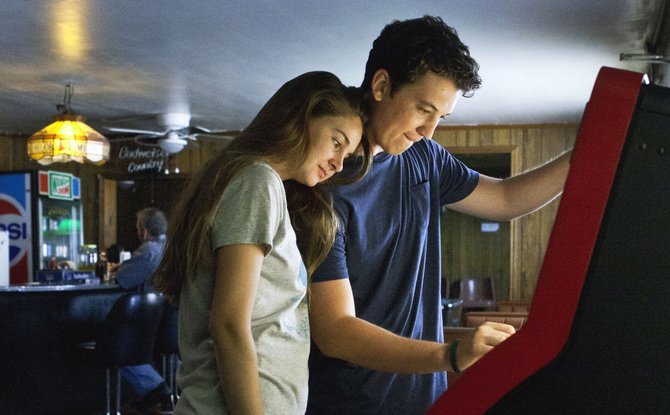 Teens Sutter and Aimee (Miles Teller, Shailene Woodley) select a song from a jukebox in a highway bar in "The Spectacular Now." The movie is about the tumultuous life of a high school senior whose drinking habits seriously affect his relationships.
Stories this photo appears in:

It's a harsh truth, but at high school and college bacchanals across the country, kegs, bottles and plastic cups are a common sight every weekend. And, although they might not let on, there are a few tears involved whenever someone starts to knock back a drink. As "The Spectacular Now" shows us, sometimes trying to have fun really isn't all that fun.
September 19, 2013 8 a.m.