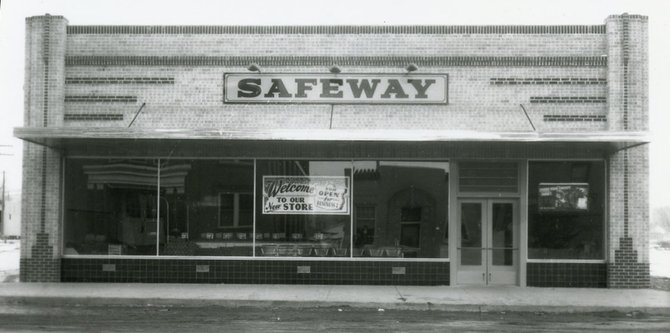 The new Safeway store at 583 Yampa Ave. in January 1941 boasts a banner in the window proclaiming that it is open for business in Craig.
Stories this photo appears in:

On Oct. 1, 1929, the fairly new Safeway grocery chain opened a store in Craig in the Cowgill building at 469 Yampa Ave. The chain, which began in 1915, was built on a "no-credit and good value to the customer" system.