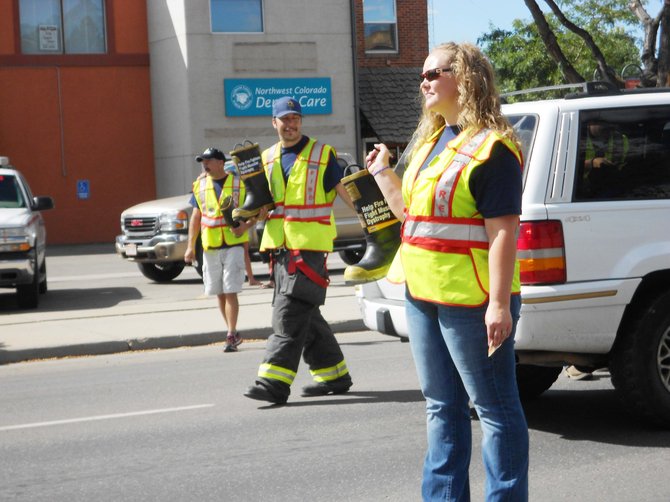 Volunteer firefighters volunteered on Labor Day for the Muscular Dystrophy Association.
Stories this photo appears in:

Volunteer firefighters took time out of their Labor Day weekend to fight for a cause. Volunteers, mostly firefighters, stood in the road on East Victory Way, Yampa Avenue and Fourth Street holding out galoshes for their "Fill the Boot" muscular dystrophy drive. They told drivers about the issue and asked for donations.