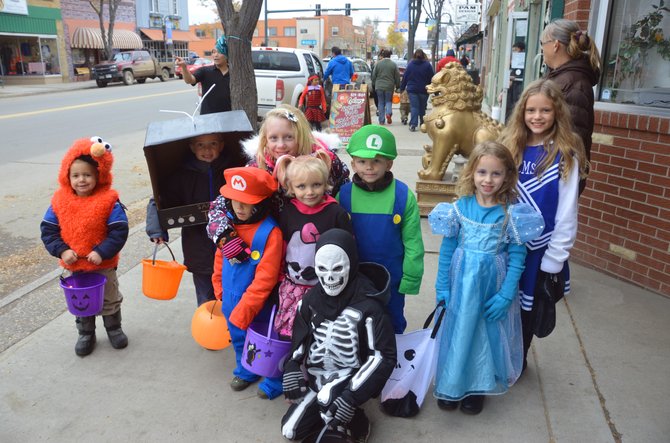 Young trick-or-treaters take time out from getting candy along Yampa Avenue to pose for a picture Thursday afternoon. Hundreds of children and parents flocked to the downtown businesses of Craig to take part in Halloween activities.
Stories this photo appears in:
Wherever you went in town during Halloween, there was no shortage of children in costume around to bring a smile to your face. As early as 3 or 4 p.m., kids and their parents were surrounding the sidewalks of the downtown businesses on Yampa Avenue and Victory Way in their pursuit of Milky Ways, Tootsie Pops, Twizzlers and all other forms of sugary, tooth-rotting goodness that find their way into your bag, bucket or pillowcase upon utterance of those magic words: "Trick or treat!"
October 31, 2013 9:25 p.m.