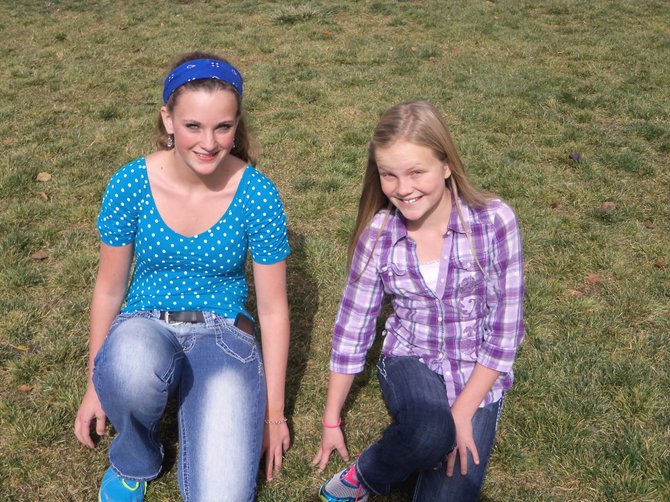 Craig Middle School seventh-graders Lacey Wiseman, left, and Caroline Riley kneel by what hopefully will be the site of an outdoor volleyball net within the next year. The two of them have raised more than $500 out of a goal of $2,000 to complete the project.
Stories this photo appears in:

Right now, the northeast corner of the field between Craig Middle School and Sandrock Elementary School looks no different than the rest of the parcel of land. Come next year, it could be entirely different if two students have anything to say about it. CMS seventh-graders Caroline Riley and Lacey Wiseman have been working to get an outdoor volleyball net installed on the school's property.
October 31, 2013 5:31 p.m.