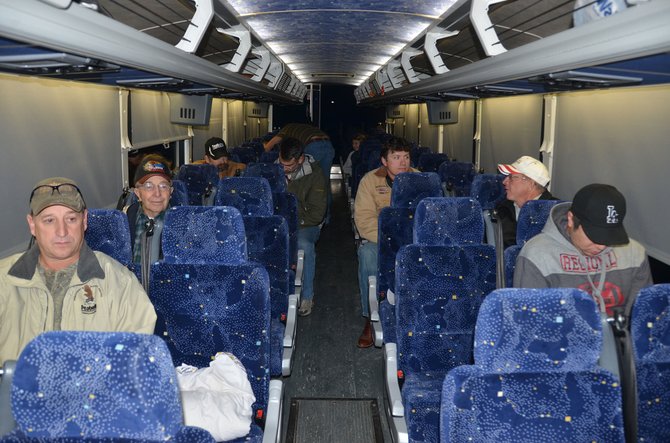 A group of coal miners and power plant workers load a charter bus early Wednesday morning that headed to Denver to rally in support of the coal industry. The bus left the Kmart parking lot in Craig at 6 a.m.
Stories this photo appears in:
Dozens of Moffat County residents headed to Denver early Wednesday to testify on behalf of the coal industry at the Environmental Protection Agency's listening tour where regulations on carbon emissions for existing power plants will be discussed.
October 30, 2013 8:36 a.m.