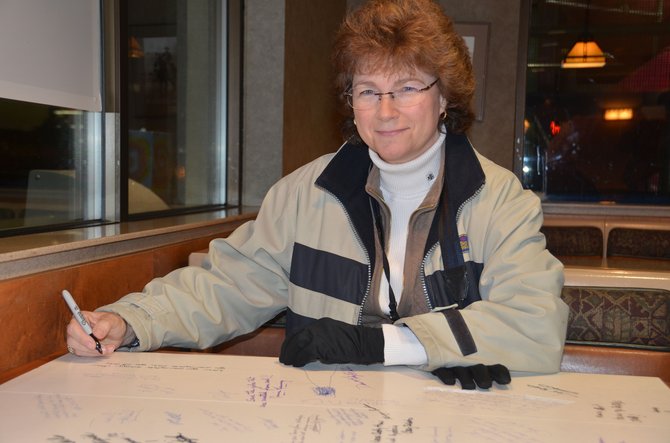 Kerry Moe, wife of Frank Moe who is running for Moffat County Commissioner next year, signs a petition to keep coal fired power plants alive. She joins a large group of Moffat County residents who headed to Denver at 6 a.m. Wednesday morning to testify at an Environmental Protection Agency listening session taking place in downtown Denver Wednesday.
Stories this photo appears in:
Dozens of Moffat County residents headed to Denver early Wednesday to testify on behalf of the coal industry at the Environmental Protection Agency's listening tour where regulations on carbon emissions for existing power plants will be discussed.
October 30, 2013 8:36 a.m.