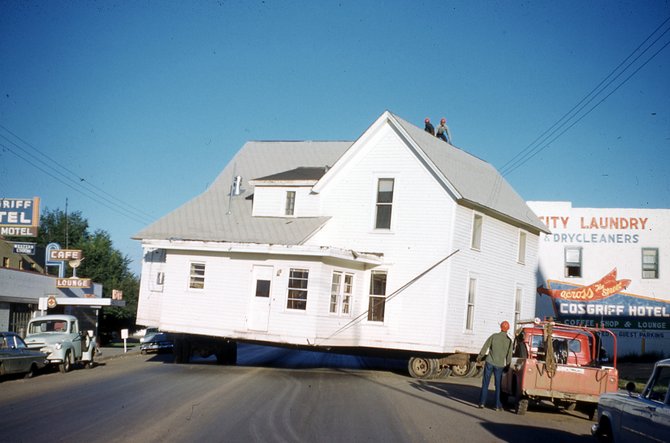 Workmen scramble on the roof of the old parsonage to make sure it clears the electrical lines on Victory Way as the building gets moved to its new location on Russell Street.
Stories this photo appears in:

Like so many other communities, Craig often repurposed its early structures that had been frequently well-built. As the little town grew in the post World War II era, there was an increased demand for homes, as well as other infrastructure buildings, including schools and churches. In 1959, the First Congregational Church of Craig moved into their new church building on Green Street and put the old church and the parsonage up for sale.