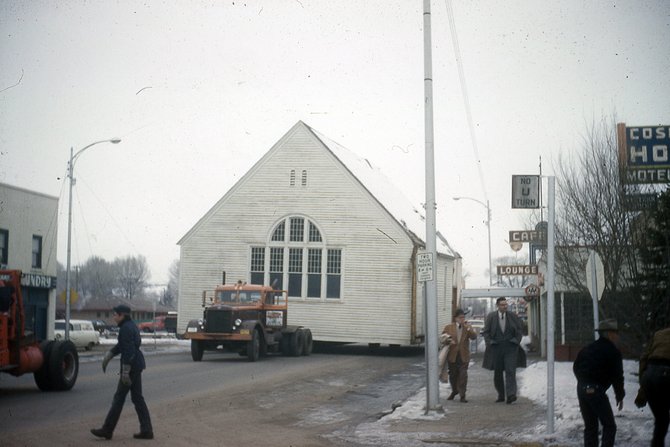 The old Congregational Church building gets moved, in March of 1960, along Victory Way to its new home on Green Street where it would serve as St. Mark's Episcopal Church.
Stories this photo appears in:
Mt. Harris coal mine, a few miles east of Hayden, started operations in the mid-1910s. As it wasn't located near any existing town, the mine owners built houses for the miners and their families. These structures were stoutly built and each one was situated on a generous plot of land with room for a vegetable garden.