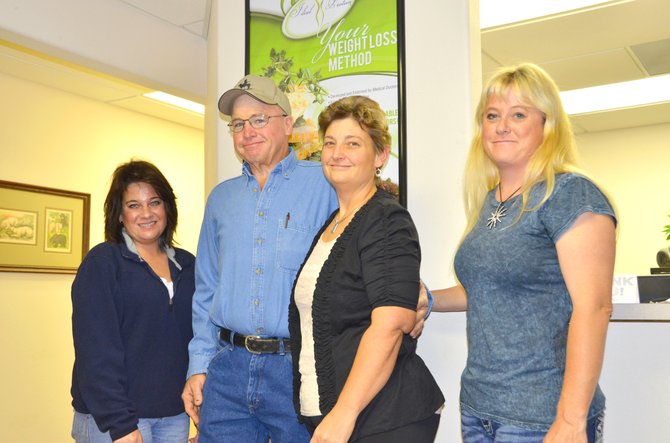 Rob and Lorraine Counts check in with the staff of the Ideal You program in the basement of Kinder Family Clinic. Ideal You utilizes the Ideal Protein diet system, through which the Counts have lost a combined total of more than 190 pounds.
Stories this photo appears in:

At the beginning of 2013, husband and wife Rob and Lorraine Counts knew they needed to make a change. Both of them were significantly overweight and had been for much of their lives, and they were worried that without a major body overhaul, things only could get worse. Less than a year later, the two of them are much healthier, happier and ready to embrace life.