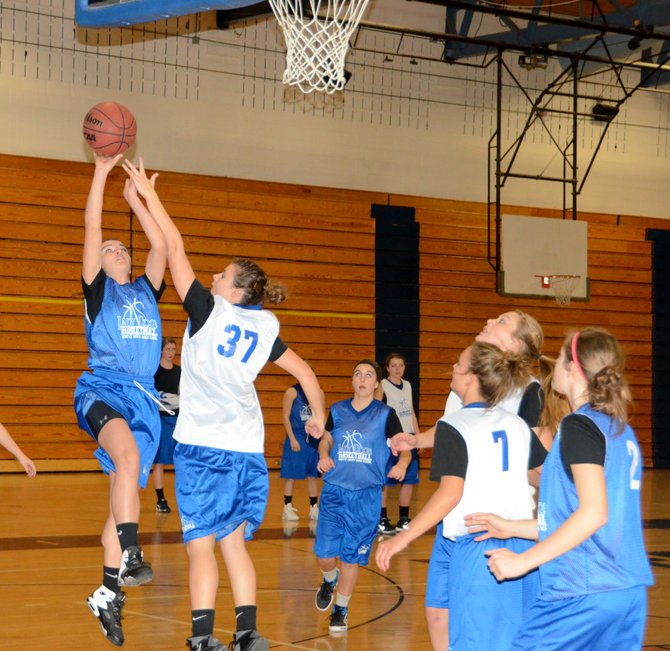 Ary Shaffer goes up for a shot against Charli Earle at the girls basketball practice Wednesday. Both sophomores figure to be a part of a deep bench for the Moffat County team that will run opponents ragged this season.
Stories this photo appears in:

The Bulldogs enter the 2013-14 season as defending WSL champs and regional finalists.
November 30, 2013 midnight